Optimum team treks to "Kapuche" the Virgin ice lake
What does "Kapuche" mean?
Kapuche forms of three Gurung words: 'ka' meaning 'Ice or Snow', 'fu' meaning 'breaking down, and 'the' meaning 'landing on the plain land'. Lake Kapuche is so uniquely named because of the continuous avalanches formed by Annapurna II and Ramjun Himal which was given by the nearest Gurung village, Sickles, the Gurung community people.
Kapuche lake is one of the lowest glacial lakes in the world, located in the northeastern part of the Kaski district, 2546 meters above sea level and 1.2 km2 in area. Some of the characteristics of this Kapuche Trek are that it is less crowded, isolated, and far away from our daily rush.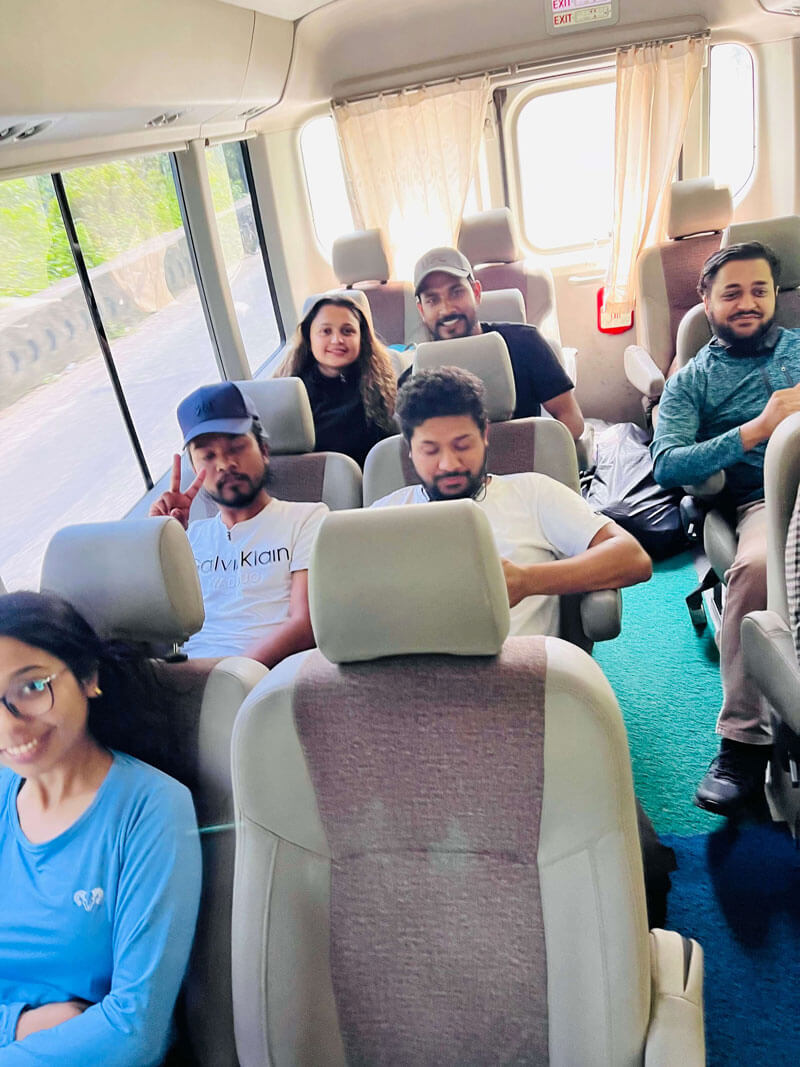 Day 1: The boring-bumpy ride from Kathmandu to Pokhara
That day, a 6:30 alarm woke me up with excitement to head straight to freshen up. By 15 minutes past 7, I was all set to book a Pathao ride to reach Satdobato. At about 7:20 am, I was welcomed on Swift Holidays' Toyota coaster by my work colleague to embark on our first official trek to Kapuche lake.
As we crossed Thankot, the bumpy road kicked in till we reach Pokhara. At around 11 am, we stooped for lunch, and the ride continued. After 8 long-exhausting hours, we were dropped off at Pokhara, where we booked a Scorpio pick-up jeep to reach Sikles Village. We were lucky to get accommodation with Namaste Guest house. The hospitality and food were top-notch.
Day 2: The up & downhill walk to Hugu Village
And the second day, the trek starts from Sikles village towards Hugu village (Goth Ghar) which takes approx 6-8 hours to reach. Hugu is a small seasonal shepherd settlement where basic accommodation is available. Early morning, we had the plain homemade roti with chickpeas and potato curry, eggs on the side along with milk tea. We booked for returned accommodation, left a heavy bag packed stuff, and rush to the lake.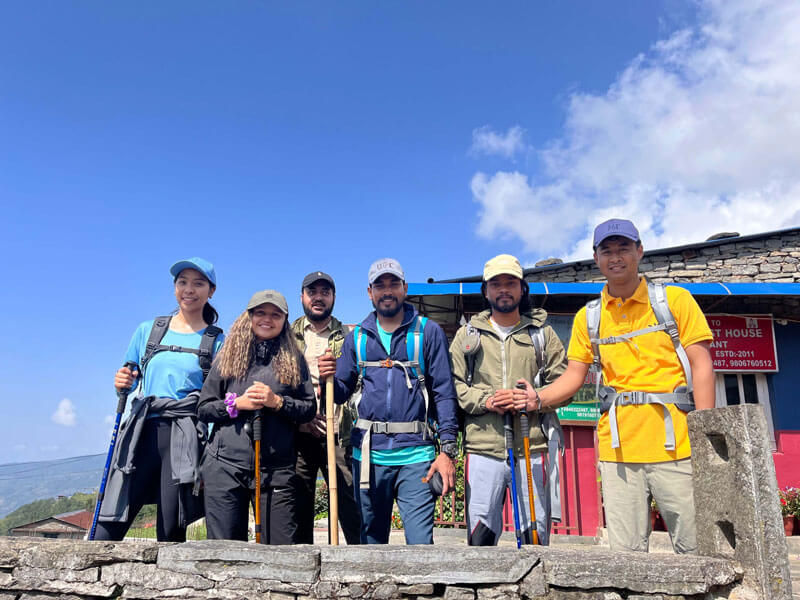 As we advanced through the trek, our path got narrowed with leeches sticking all over places. We took tea breaks, sneaker bar breaks as many as we could to boost ourselves to reach the Hugu village. Finally, at around 7 in the evening, we notice some hut where we had our dinner and passed out.
[Image]
Day 3: Towards the Lake walk
And the next day, early in the morning, we got served tea and some boiled eggs for breakfast. We packed our bags, paid the bills, and hiked toward Kapuche Glacier lake from Hugu Village which took approx 2 hours. Finally, we arrived at Kapuche Lake and forgot our sorrows as we gazed at the heavenly beauty mountain and the crystal clear lake. We explore the beauty of glaciers and lakes for a couple of hours, had our photos taken in singles and groups and we hiked back to the Hugu village.
[Image]
Day 4: The last bump: the return
We hike early from a Huge village towards Sikles for lunch, and after lunch in Sikles, we drove back to Pokhara, as we had to board the night bus traveling to Kathmandu, making the itinerary short, sweet, and memorial.
My first hike was to Kapuche Lake. The mesmerizing beauty of Sikles, the waterfall on the way to Huge, and the breathtaking scenery of the mountain and lake at Kapuche were unforgettable. I can't wait to get to the next trekking destination.- Puja Neupane